September is the time of year for harvesting the fruits of a gardener's year, making all the hard work worthwhile.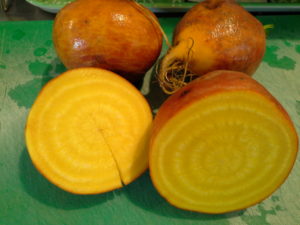 An abundance of jewel-like tomatoes with whimsical names: Orange Banana, Green Vernissage, Paul Robeson, Kumato, Blue Beauty, Sungold, Galina, Urbikany. An array of beans: purple French beans, Cherokee trail of tears, Yin Yang beans, Purple Kingsessing. More cucumbers than seems possible from such scrawny looking plants. Onions, garlic, golden beetroots, a multitude of potatoes, lovely salads, chard, cabbages, courgettes galore, early squash. Autumn raspberries, figs already eaten, windfall apples and many more to be picked and juiced.
Waiting patiently for the leeks and celeriac yet to come while planting winter salads to keep my market stall customers happy.  Now to order next season's garlic, onions and potatoes…. the cycle continues.